Palliative care
Listening to and supporting the patient and his/her entourage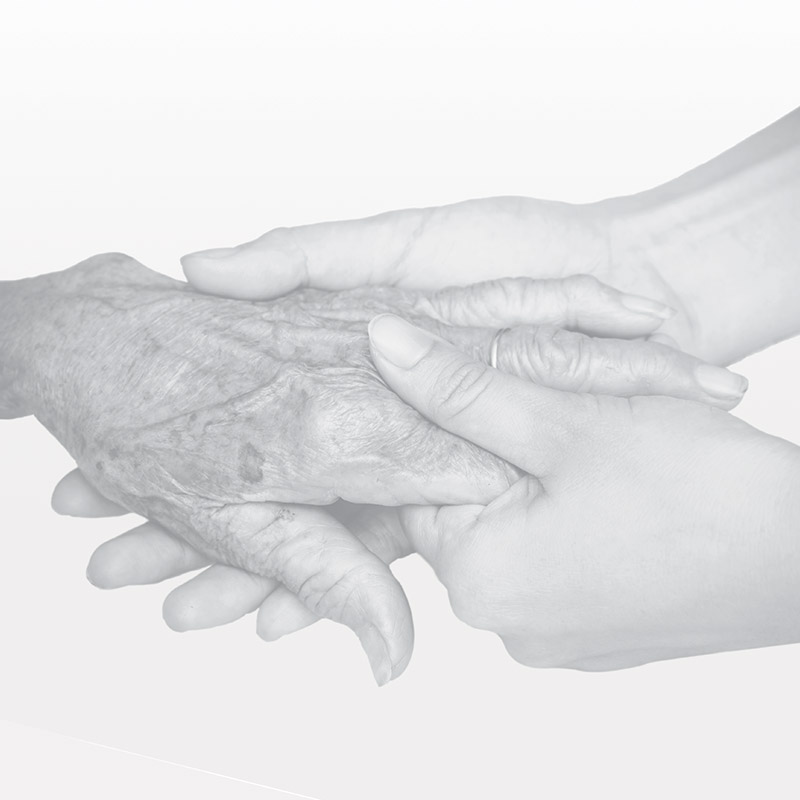 Who is this service intended for?
People at the end of life
Personal and comfort care
My Private Care offers professional support and specialised care to guarantee adapted support to the person and his/her entourage.
National directives concerning palliative care, to which My Private Care refers, allude to the fundamental elements of looking after people such as:
 "Palliative care encompasses support and medical treatments to people suffering from incurable, potentially fatal and/or chronic and progressive diseases. (…).  Self-determination, dignity, acceptance of the disease and death as an integral part of the life cycle represent the fundamental values of palliative care, just like any other medical treatment or care. *
Palliative care: what is the process?
Receiving the application

Quickly taking care of the file

Assessing the state of health

Creating a personalised care file

Proposing a personalised quote

Hourly or fixed invoicing and proposing a schedule

Putting a care plan in place

According to the degree of independence and the prescribed treatment

Choosing the adapted, regular staff

Monitoring the evolution of the situation

Supervision and regular assessments on site, in close collaboration with the care network
A professional team and personalised care
Those who receive palliative care are surrounded by players with different roles who all help to look after the person.  Particular attention is thus given to coordination between the private carers and the entourage.  A constant dialogue between the person receiving the care, carers and professionals that surround the person means optimum global care can be provided.
Our Private Carers support the person and his/her loved ones: our private carers provide quality palliative care at home making personalised support possible in a familiar, reassuring place.
The desires of the person receiving the care are heard and guide the care: how and where does he/she wish to spend the time he/she has left to live?
According to the desires of the client and/or his/her loved ones, My Private Care intervenes at home or in an institution.  All of the services offered are carried out in close collaboration with the care network (doctors, institutions, loved ones, etc.).
Our Private Carers regularly intervene to meet other specific needs.
Geriatrics
Psycho geriatrics
Mental health
Paediatrics
Multi-handicap
For any urgent need, we reply 24 hours a day:
+41 78 905 88 00
Do you need support in palliative care for you or your loved ones?
"Ana and Magalie looked after my father until the end of his life. I can never thank them enough for their professionalism and their empathy."

 
Madame D.
My Private Care Client