Accompanied stays
My Private Care looks after everything!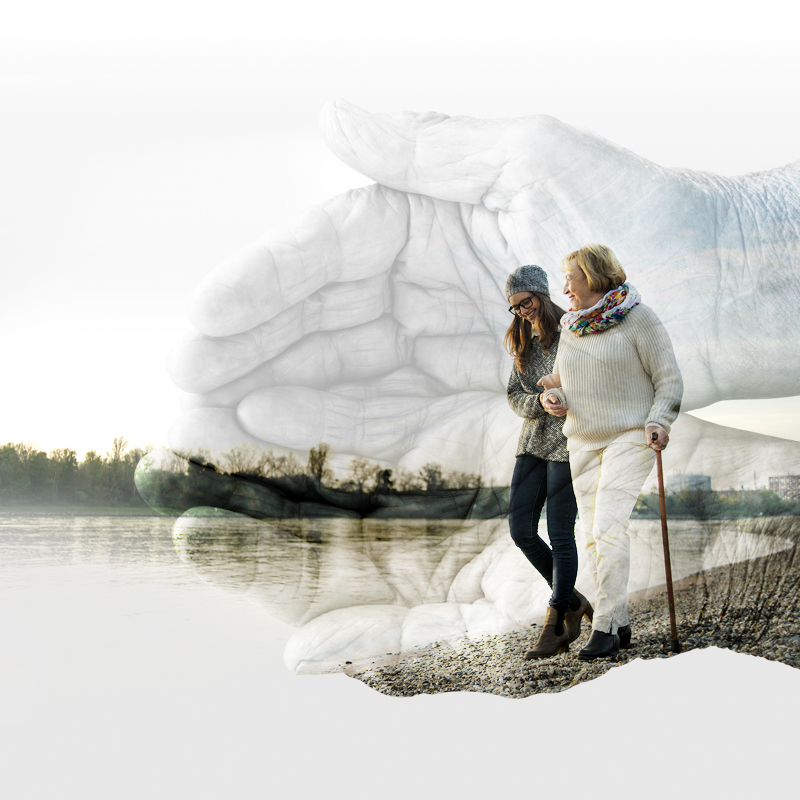 Who is this service intended for?
Adults wishing for an accompanied stay

Institutions/Health centres
Organisation, preparations

Personalised accompanied stay
Travelling allows you to get away from it all, to leave everyday life behind to discover other horizons and relax.  For people needing help with mobility this approach requires adapted supervision. My Private Care proposes accompanied travel and stays allowing you to enjoy every moment with peace of mind.  Individual desires and rhythms are respected so you can recharge your batteries in a relaxing atmosphere.
My Private Care facilitates your mobility
Getting around and taking long trips may prove to be complicated for a child or a person with a disability or an elderly person. My Private Care proposes a personalised service to ensure trips that are adapted to everyone.
Support throughout the trip
Our Private Carers manage stays outside of the home with kindness and professionalism: a presence or support and adapted care if necessary are at your disposal. People can have the chance to experience emotion-filled moments and their loved ones can relax. Our private carers ensure the continuity of the treatment you need. You thus benefit from a warm, reassuring companion.
Organisation, preparations, My Private Care accompanies you
From planning the stay to preparations before leaving, the My Private Care team care about making your trip a relaxed one by choosing the professionals adapted to your situation.  We establish a roadmap and organise an appointment to introduce you to the companion before leaving, in close collaboration with the institution or loved ones.
For any urgent need, we reply 24 hours a day:
+41 78 905 88 00
You need support during a trip for you or your loved ones?
"I accompanied Mrs A. on a two-week cruise. She appreciated that we could chat in her mother tongue."
Karima
My Private Care Nurse